نظرة عامة
وظائف شاغرة لدى زين كاش في الاردن
We're looking for a Customer Growth Analyst to join our growing team  We want team players who are enthusiastic and ready to learn to accompany us on our mission to build a more inclusive and cashless ecosystem 
Provide regular market research plans, actions, trends, and competitors activities as well as creating market reports and updating them regularly to provide insights on the market status and assist in the decision-making process. 
Gathering and analyzing data as well as creating reports and dashboards to present information and KPIs to optimize CVM activities and accelerate customers' value.
Developing, implementing, and managing cross-selling and up-selling campaigns using all available channels to increase revenues and offer extra value, and enhance the active base percentages. 
Managing retention programs and campaigns that guarantee long term commitment and increase lifetime value. 
Identify opportunities to develop forecasts, statistical models, segmentation schemes, and data driven analyses to drive marketing around customer acquisition, retention, and value-extraction.
Performing data mining processes to explore data, identify patterns and establish relationships related to areas including forecasting potential subscribers and churn rate, customer segmentation, subscribers' behavior profiling…etc. 
Assisting in developing and implementing marketing plans for the Business Marketing segment, that aim at customer retention, acquisition, and value extraction for corporate products in the assigned segments
Monitor and conduct post launch analyses and update the dashboards accordingly after the launch of each promotion in terms of uptake, total number of targeted segments, extra revenues and channel used to reach the customers.
Support in building business cases for new promotional campaigns; by forecasting the uptake based on previous similar promotions and the target segment, the expected revenues and cannibalization and the opportunity cost.
Run and monitor continuous detailed analysis that covers (customer behavior, channels efficiency, churn, active base and predictive analysis) to be able to launch campaigns to retain the customers, target them with the most efficient channels, forecast what will they be interested in and will help monitor the overall performance in terms of base movement.
Regularly conducts market research campaigns and act upon the findings with the management. By conducting surveys or focus groups.
Continuous search for best practices across all PSPs to improve active base and revenues.
Be responsible of the implementation of the CVM road map following the current guidelines and procedures.
Work with cross-functional teams to create and launch special retention campaigns driving loyalty and control churn. 
Use profiling of the customers and the data available for each customer in order to have geographic, demographic, psychographic and behavioral segmentation to better target them with any campaign (retention or up-selling cross- selling) accordingly.
We are an equal opportunity employer and welcome applicants from all backgrounds, including People with disabilities or people who have undergone severe surgeries and require special accommodations. We provide an inclusive work environment and are committed to accommodating all employees.
If you require accommodations during the application or interview process, please let us know and we will work with you to meet your needs
If your qualifications matches the job then we can't wait to see you!  please send your CV with e-mail subject " Customer Growth Analyst " to the e-mail.

ZainCashJobs@jo.zain.com
في اي وقت تبحث فيه عن وظائف اكتب في جوجل فرصة للوظائف و ستظهر لك احدث الوظائف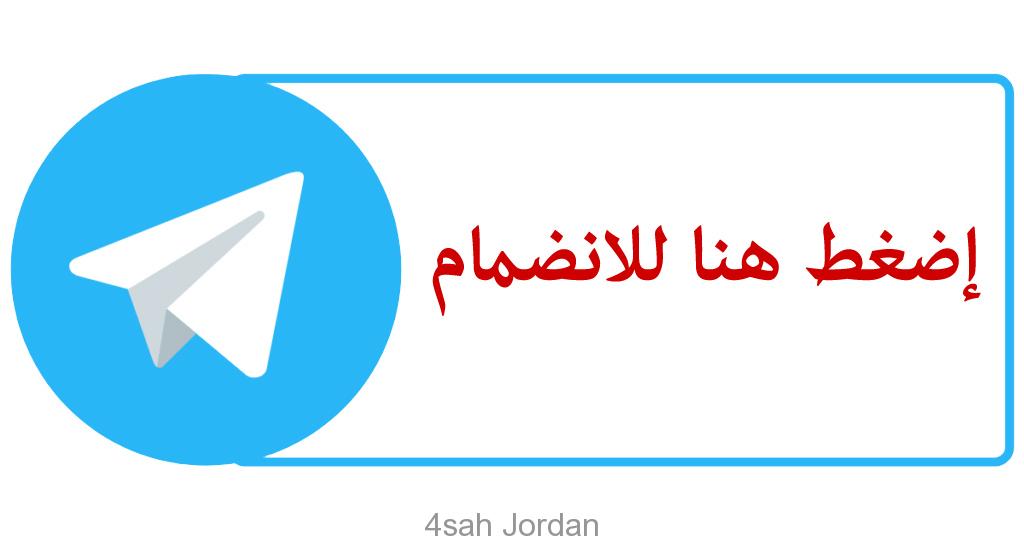 قناة فرصة للوظائف
على التيليجرام